Biography
Patrick graduated from St. George's High School, Vancouver in 1984 and for the next 5 years he traveled throughout twenty countries, living in Tokyo, Sydney and Bangkok. After returning home in 1989, Patrick attended BCIT for two years, graduating from the Marketing/Real Estate program with a Marketing diploma and a real estate license.
He then moved to the Sunshine Coast and began a career with Mitten Realty, which was subsequently purchased by Sussex Group SRC Realty Corp.. Patrick and Carrie moved over to RE/Max Oceanview Realty in 2013 to join the Top Selling real estate office since 1996. Patrick excels in all aspects of resedential and recreational real estate.
He is a member of the MLS Medallion Club and consistently in the top three producing agents of Salespersons for the last 15 years. He has been a past president of Sechelt and District Chamber of Commerce and an 24 year member of the Halfmoon Bay Fire Department where he acts as lieutenant of the fire department .
Carrie Caldwell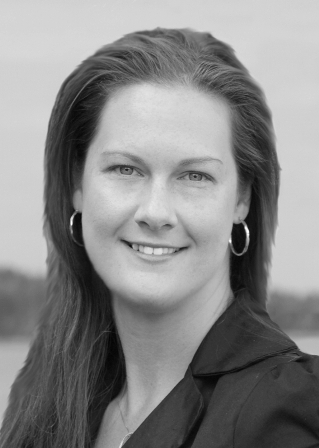 Carrie has called the Sunshine Coast home since 1982. She graduated from Chatelech Secondary School in 1997. Carrie has worked in the Real Estate industry since January 2000, working with 2 of the top agents on the Sunshine Coast before moving over to Prudential with Patrick in 2006. Carrie is actively involved in the West Sechelt Elementary School and Child Care centre as this is where the youngest of her 2 sons currently attend school. Her eldest son is a graduate from Chatelech Secondary School following his moms High School traditions. She is an active volunteer, Team manager and director with S.C. Minor Hockey Association and Central Baseball League. If she's not working you will find her at the rink or ball field.
We are committed to staying informed on all local and regional market trends in order to provide you with up-to-date information. We will provide detailed information on all aspects of the properties to enable our clients to select wisely for their desired lifestyle. We have an open line of communication regarding market activity and progress to date. We take pride in providing professional and responsible services to every client we represent.